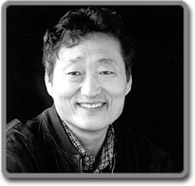 Since 1970, Tak Inagaki has made over 50 documentaries throughout the world for American and Japanese television, The United Nations, The National Geographic Society, and PBS/Bill Moyers. Subjects ranged from DNA to Counter-Revolutionary Movements to Child Abuse to Calvin Klein. He has won the prestigious Japanese Broadcasters Association's Science Award twice.

In 1985, he formed his own production company in New York City. Since that time, Tak Inagaki Productions, Inc. has produced over 2,000 news stories for various TV programs, including the daily news program cited by VARIETY as the "World's Best Morning News Show." He is also an executive producer for a stereoscopic 3D production company in Los Angeles and executive advisor to the world's most successful graphic science magazine, which is published in six languages worldwide.

Feature filmmaking has always been Tak Inagaki's overriding passion, and in 1995 he initiated his crossover to directing and acting in dramatic work. He is currently developing his first mini-series for a major television network.

He received an MFA in Film from Columbia University, where he was the recipient of an honors scholarship award from the Academy of Motion Picture Arts and Sciences, and has a BS degree from The University of Pennsylvania. He is a board member of a vocal arts academy in New York City, The Singers Forum.

Tak Inagaki's experience spans from 16 mm productions to live satellite telecast to IMAX consultation. He represents a unique fusion of East and West, and also the Arts and Sciences.